Unfortunately, not a lot of Calgary businesses see the benefits that come with outsourcing their IT department to an IT company. These businesses only notice the money they will be spending on these services. However, if they can look past this argument, they will see plenty of advantages that come with getting managed IT services in Calgary. 

Five Advantages To Hiring Managed IT Services In Calgary 
The Financial Benefits
There are two ways in which a Calgary business will be saving money when hiring managed IT services in Calgary. 

Number one: the business will experience leaner staffing costs associated with hiring, training and paying employees. Outsourcing the IT support to an IT company means they are the ones responsible for their employees, reducing the need to hire and pay someone.

Number two: the business will have lower overhead costs thanks to a reduction in purchasing hardware and obtaining software licenses. It will be managed by the IT company while business owners can focus on their goals. Any hardware or software update that is required for the support system will be handled by the company, reducing another expense on payroll.

Despite the argument that businesses will be spending money on IT services, they will be saving money in the long term.

Trained IT Professionals
When paying the IT company for their services, the business is not just hiring one person, but a whole team with plenty of experience.

Since it's their core competency, Calgary IT companies hold the responsibility of hiring staff with specific skills and qualifications. They'll get the best of the best to deliver their services. 

Which trickles down to business owners. They'll have specialists managing their IT support, providing on-going support and services. There is also the added benefit that comes with taking advantage of the knowledge available from the company – something businesses might not have with their own IT department.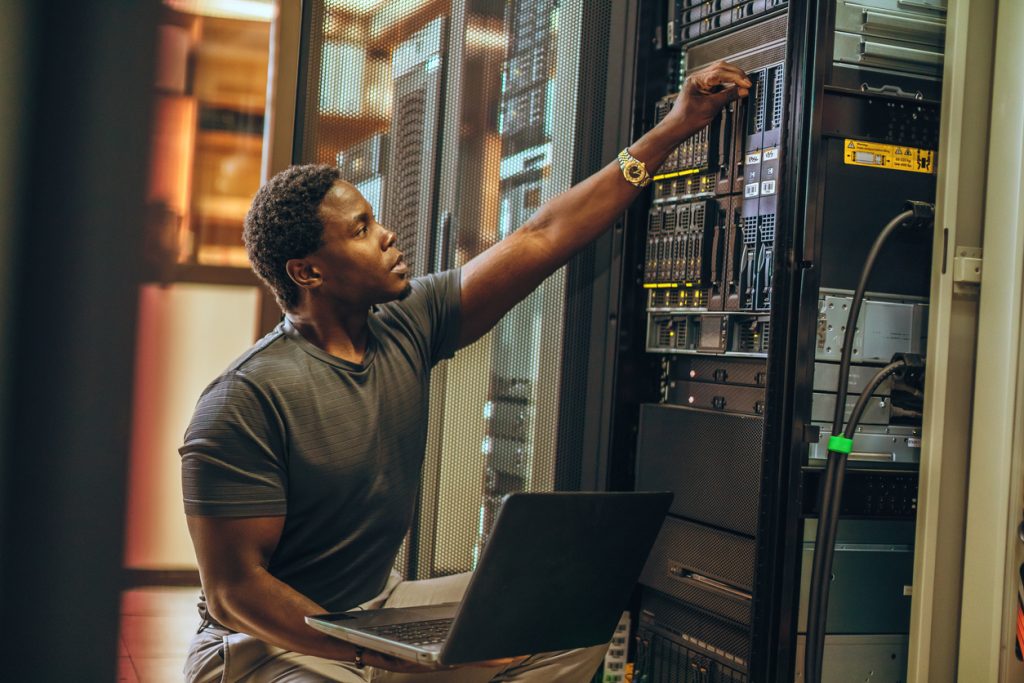 The Internal Team can Focus on The Core Business
The employment of IT services means that internal IT department can refocus their time on delivering the business goals of the company.

Whether it includes improved customer service, establishing new business processes, or strategizing ways to improve productivity, the internal IT department can now do it themselves.

Businesses will see a massive increase in IT productivity within their internal IT team. They'll be working on projects to push the business forward, as opposed to them focusing on dealing with problems.

Staying Ahead With Compliance & Security
The IT department will have to stay on top of any security breaches and compliance, which can be a time-consuming task.

It is something businesses won't have to worry about if they've hired an IT company in Calgary.

The IT company can manage all the security protocols on all IT systems and protect sensitive data from internet threats, such as hacks or other security breaches.

At the same time, the IT company will be able to monitor any compliance issues so that licenses are up-to-date. The IT company will fully understand understand the timelines and guidelines stipulated in the agreements, leaving businesses to focus on their goals.

It's a huge task that will be taken off the internal IT team's list and left in the hands of professionals.

Strategic Consulting For Businesses
One added benefit of working with a reliable IT company in Calgary is that they will have a base of strategies that can work for any business. 

Strategic decision-making when it comes to software and hardware should always lay in the hands of qualified and technically-minded teams. The IT company can develop a reliable and long-term strategy that will result in the business going to another level.

If you want to take your business to the next level, then it is advisable that you look towards getting managed IT services in Calgary. Have experienced professionals work to deliver the high-earning long-term results you want for your business.

As the leading IT company in Calgary, Startech IT Services understands the importance of helping customers and providing them with the valuable support that they need. With our combined knowledge, experience, and approach customer service, we are the number one choice for your business' IT services. Our StarCare Reachout Program is a fully customizable IT Services program designed for how your company uses IT and how it can improve it. To experience the best IT services in Calgary, call us on (403) 291-5507.